Our Tonelight Series is the alert that emits both sound and flashing lights, providing visual LED warning and audible beeping combined!
Tonelight's sound and light can be simultaneous or separate, and now Tonelight has a new feature: the sound can be delayed for workspace-friendly warnings! This gives workers time to respond to Tonelight's visual alert before the audible beeping begins – perfect for restaurant kitchens, factory floors or other environments where excess noise is undesirable.
Tonelight uses 22mm Industry-Standard Panel Mount and comes in a small, space-saving package. There's even a harsh-environment model available! Call today to learn more about this unique, versatile product.
Available in all industry-standard voltages: 6, 12, 24, 48, 110 AC and DC.
ToneLight Typical Applications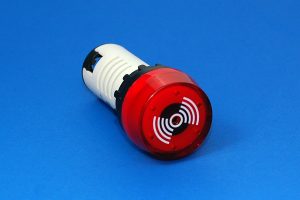 Part Number: TRIP-LB200P
Front Shape: Round Plastic Lens
Beeper Rated Voltage : DC 12, 24, 36 & 48V
Terminal Type: Screw Terminals
Sound Intensity: 80dB
Dielectric Withstand: 2,500 VAC
Operating Temp: -22C ~ +55C
Panel Thickness: 1 ~ 10mm
Torque: 5 ~ 14Nm
IP Rating: IP50
Material: Button Transparent Lens
Body: Plastic
Base: PA
RoHS Compliant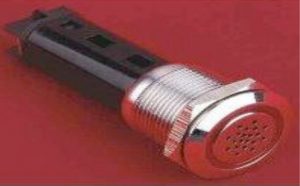 Part Number: TRIP-LB100SS
Front Shape: Flat Round Honeycomb
Beeper Rated Voltage : DC12, 24V / AC110 & 220V
Terminal Type: Screw Terminals
Sound Intensity: 80dB
Dielectric Withstand: 2,000 VAC
Operating Temp: -22C ~ +55C
Panel Thickness: 1 ~ 10mm
Torque: 5 ~ 14Nm
IP Rating: IP50
Material: Button Stainless Steel
Body: Stainless Steel
Base: PA
RoHS Compliant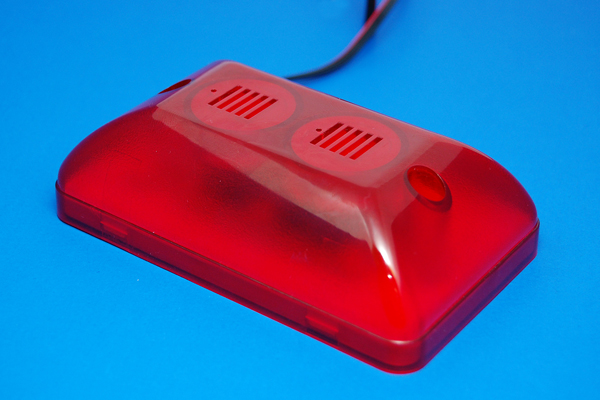 Part Number: TRIP-6692LG : 2-Wire.
Light and Siren Operate Simultaneously.
Part Number:
TRIP-6692RLS : 3-Wire.
Light and Siren Operate Independently.
Rated Voltage: 12VDC
Operating Voltage: 6~15VDC
Max. Rated Current: 300mA
Min. Sound Pressure Level: 110dB plus/minus 3dB